MASS TIMES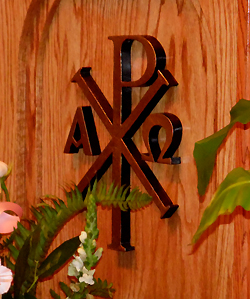 Saturday Vigil
4:30 p.m. — Rosary
5:00 p.m. — Mass
Sunday Mass
10:45 a.m.
Weekdays
Mondays and Fridays
12:00 noon
Confession
Saturdays
4:00 — 4:30 p.m.
Exposition of the Blessed Sacrament
First Friday of the each month – Please sign up at the church office for an hour. 9:00 – 10:00 a.m., 10:00 – 11:00 a.m., 11:00 a.m. – 12 noon.
Devotion to St. Mary
First Saturday of each month, at 9:00 a.m.
MINISTRIES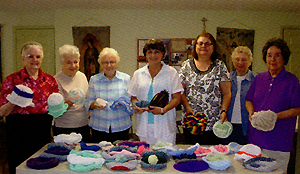 Needle Works Ministry
Each Monday the Needle Works Ministry meets at 10:00 a.m. Please join them as they work on group and individual projects or just enjoy the company of the ladies of our parish!
ACTIVITIES
Hospitality Sunday
First Sunday of each month after 10:45 Mass. This is a time to get to know your fellow parishioners. Just bring a dish to pass and join us for great meals and fellowship.
Men's Bible Study
Every Friday at 10:00 a.m. the men meet to read and discuss the Bible. Please bring your Bible.
Ladies Guild
Every 2nd Sunday of the month the Ladies Guild meet after the 10:45 Mass in the Fellowship Hall.