A COVENANT BETWEEN GOD AND THE PEOPLE OF ST. MARY'S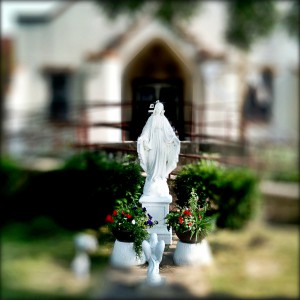 This is our new and eternal covenant with God. We the people of St. Mary's have just assumed a new status within the Diocese of Memphis. Our Bishop Carroll T. Dozier has raised up St. Mary's from the status of a mission to that of a fledgling parish.
We make bold to approach the altar of our God to enter into covenant with Him and we make bold to announce this covenant to the world.
WE AS INDIVIDUALS AND AS A PARISH COMMUNITY PLEDGE OURSELVES:
PERSONAL COMMITMENT
To renew our commitment to Jesus Christ as our personal Savior and to grow in love and Knowledge of Him. "He will be our God -we will be His people."
To discard those things from our lives that are distractions to our pursuit of salvation.
To make personal and daily prayer a commitment in our family lives.
To bring the Word of God into daily focus through frequent readings of the Holy Scripture.
PARISH COMMITMENT:
To make the Eucharist and the celebration of it in the Sacrifice of the Mass the focal point of our Parish life.
To renew a spirit of communal prayer by making available varied forms of prayer groups and prayer experiences.
To joyfully search for our Father's Word in sacred scriptures.
To grow in knowledge of God and His will through Christian education programs for child and adult.
To grow in knowledge and love of fellow parishioners through times of fun and fellowship.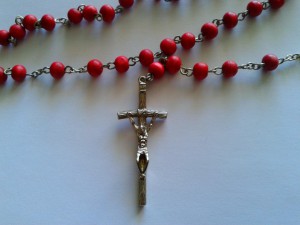 COMMUNITY COMMITMENT:
To be a servant church within the community and thus make whole the Body of Christ by each sharing the gifts that God has given to us.
To take the burdens of those who suffer in Christ up on ourselves; to be the instruments by which Christ takes the faults of many upon Himself.
To be tolerant and understanding of our brothers and sisters whose thoughts and ideas differ from our own.
To put on Jesus and let His Spirit prompt our codes of conduct, of dress, and of language that fashion our examples to our brethren.
To bear the fruit of God's labor in our lives and to return to Him a tithe to His Church and to His needy people.
COMMITMENT TO MANKIND & PEACE:
To find violence and turn it into gentleness.
To find hurt and turn it into joy.
To find hatred and turn it into love.
To find revenge and turn it into mercy.
To be the blessed peacemakers of God and to be known by all as His children.