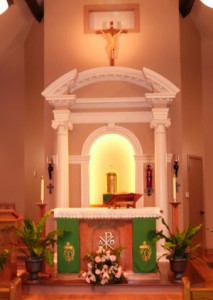 Download and print the Mass request form by clicking here. This form can be filled out then either dropped into the offertory basket or mailed to the address on the form.
Your Mass request can still be called in or sent via email. Should you have any questions, please call the parish office.
If you prefer, you can complete the digital form below. Please be sure to include your minimum offering of $5.00 in the offertory basket.