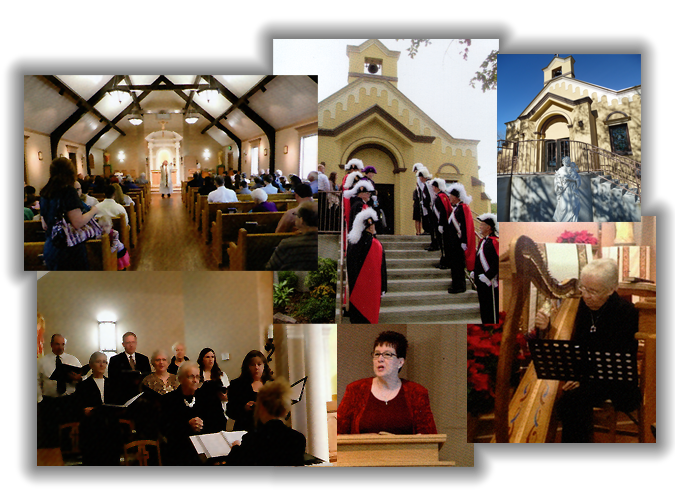 St. Mary's is a Catholic Church located in Camden, Tennessee. We are part of the Catholic Diocese of Memphis, Tennessee.
We hope you will look around and learn more about us – and please stop by and visit if you're in the area.
---
Announcements
Exposition of the Blessed Sacrament
Exposition of the Blessed Sacrament every first Friday of the month. Please sign up for an hour of adoration with the Lord. 9:00 – 10:00 a.m., 10:00 – 11:00 a.m., 11:00 a.m. – 12 noon.
Devotion to St. Mary
Every first Saturday of the month. This entails Mass, recitation of Scriptural Rosary and adoration of the Blessed Sacrament. Remember to bring water in a container to be blessed.
St. Michael and Our Lady of Fatima
Join us to hear John C. Priess discuss his new book, The Miracle and the Message: 100 Years of Fatima. Click HERE for more information.
St. Mary's Catholic Church
220 West Main Street
Camden, TN 38320
Phone: 731-584-6459